"Our ability to present a world–class botanic garden experience and to engage meaningfully with our Duke and Durham communities is largely due to your ongoing philanthropic support."
Bill LeFevre
Executive Director, Duke Gardens
Insect Research at Duke Gardens
By Isaac Lund
"Nature has kind of a beauty, a sonic quality to it that I think is really unmatched," says Alexa Burnston, a Duke senior whose Program II major is titled "Understanding the Concept of Value Through the Lens of Classical Musical Traditions."
Alexa was among the first students to flock to Duke Gardens on April 1, when it reopened to Duke students, faculty and staff. She couldn't wait to immerse herself in the sights and sounds she had sorely missed during the Gardens' temporary closure.
"A lot of times I use it to inspire creativity," she says of time in the Gardens. "And as someone who has spent a lot of time learning music in various genres, I feel the sound of nature is itself beautiful, so I like to take time to listen to that."
Duke Gardens is a beloved part of many Duke students' campus life. Our staff is committed to ensuring that we engage meaningfully with students, and this past pandemic-challenged year was no exception. Our student activities included class visits by appointment on site, wellness walks, free professional portrait sessions, and plant giveaways. These images tell part of the story. If you'd like to support one of our student initiatives, please let us know!
Students delighted at the opportunity to have free senior portraits or graduation photos taken in the gorgeous setting of Duke Gardens.
They enjoyed socializing with friends while waiting.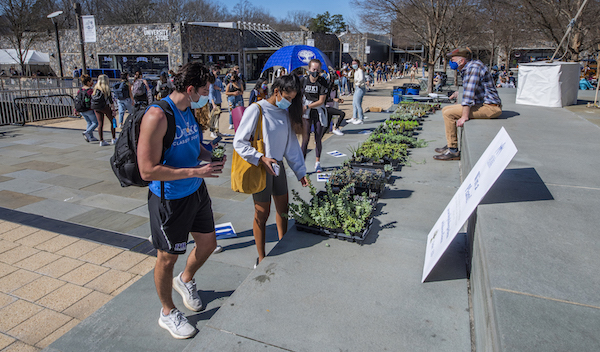 We were unable to hold our Spring Plant Sale, but...
...our plant giveaways for students were so popular at past sales...
...that we partnered with DuWell to offer free succulents outside the Bryan Center.
Our Duke in the Gardens program took on a new dimension...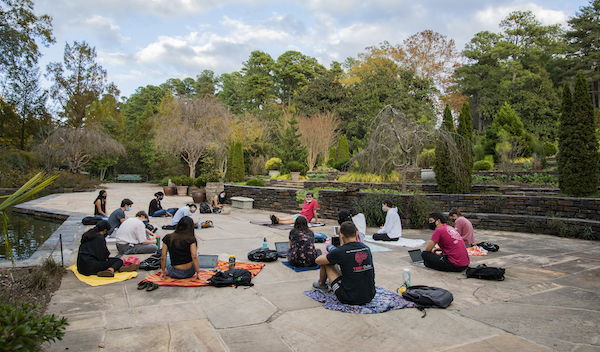 ...with by-appointment academic and wellness visits in the Gardens...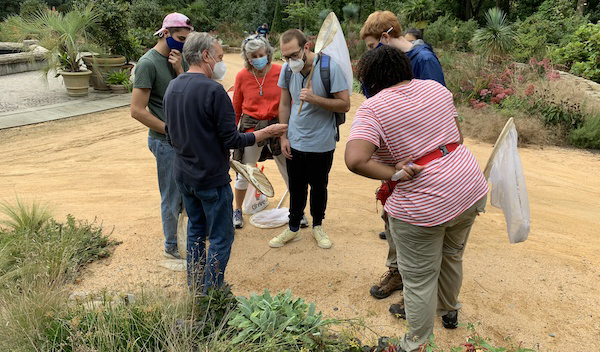 ...even throughout our public closure.
We hosted the Mary Lou Williams Center's BIPOC Walk.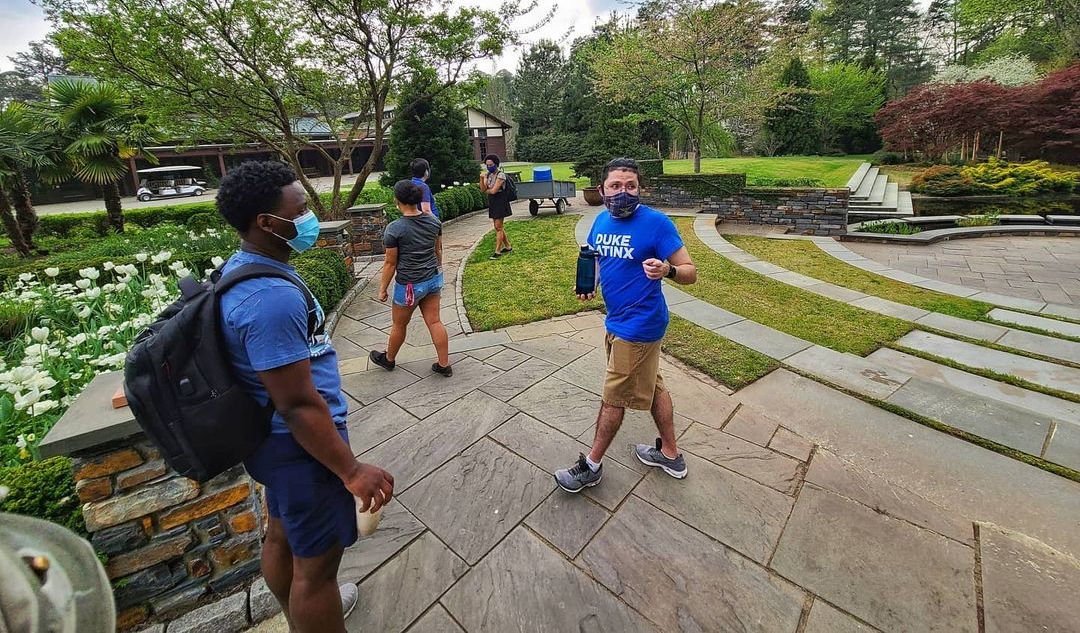 Students from the Duke Physician Assistant Program visited...
...to rejuvenate and clear their minds for learning.
Students and faculty from the Asian Pacific Studies Institute came together in the Ruth Mary Meyer Japanese Garden this fall for a luncheon and a discussion about traditional Japanese tea gatherings.
It felt so great to be able to open our gates again to all Students, faculty and staff in April, and to the public in June. We hope you have enjoyed some Gardens visits too.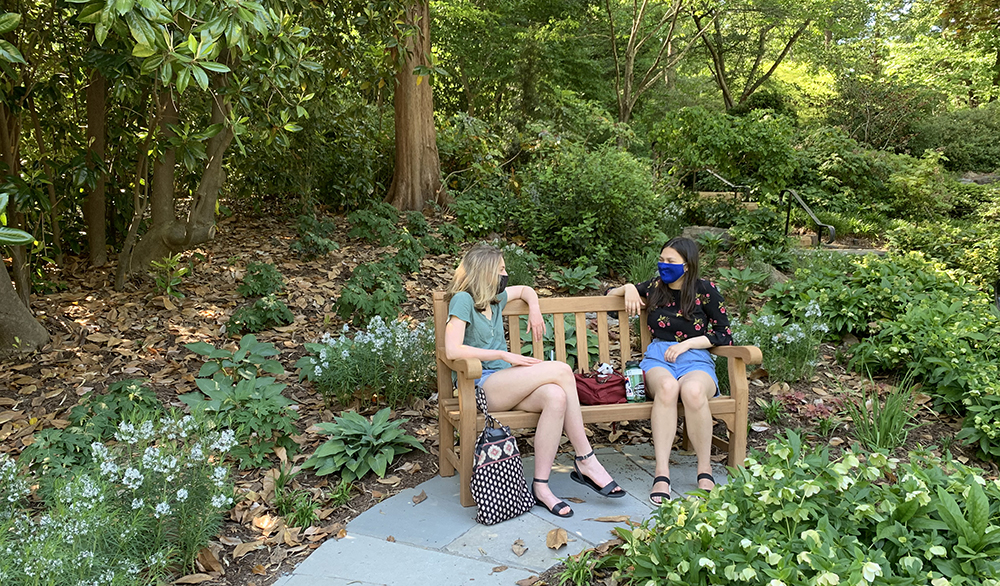 Although we missed welcoming visitors during our temporary pandemic closure, the Gardens were anything but dormant. In all four sections of Duke Gardens, you'll see new benches, paths, plantings and other features, and some exciting new projects in process. Here is a sampling.
Blomquist Garden of Native Plants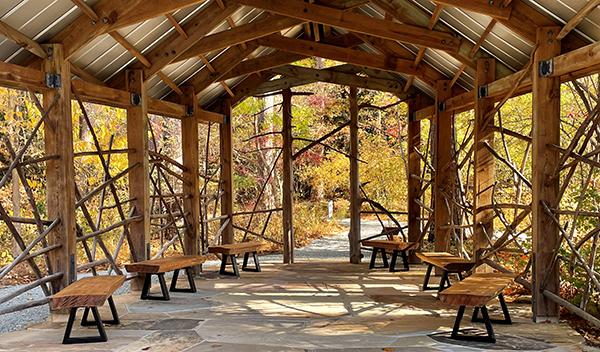 The exquisite Prairie Classroom has new Tennessee sandstone flooring, and the six pagoda oak benches have been given a contemporary look with black steel legs. Soon we'll have new interpretive signs for the prairie.
The fern ravine at the center of the garden is being renovated. Many tons of boulders will create the appearance of a natural outcrop, and stone steps will draw the visitor to the bird viewing shelter from a boardwalk that will run through the ravine.
The President's Bridge entrance area is changing. Running along the outer fence on Flowers Drive is a native hedge that in time will become a habitat for birds and small animals.
A grove of smooth sumac (Rhus glabra) adorns the borders of the bridge, developing stunning colors in the fall. A new road system with a mini roundabout will surround an area for xeric planting.
The Pocket Prairie that we planted in a nearby university parking lot has filled out beautifully. It has drawn much interest, and we've helped other organizations create their own pocket prairies.
Among them was the Duke Lemur Center, to which we donated more than 2,500 plants comprising 16 species. Horticulturist Maegan Luckett designed the planting and organized a planting day with the center's volunteers.
The Doris Duke Center Gardens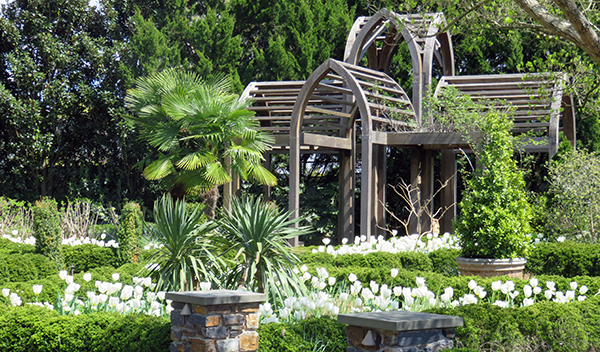 Visitors loved seeing all the varieties of peppers that we planted as a special feature in the Charlotte Brody Discovery Garden…
…and learning more about them from our new interpretive signs.
Our new North Carolina signs share interesting information about our state's plants, wildlife and history.
Visitors can also learn about measuring units while visiting the Burpee Learning Center.
Many barns across the U.S. feature painted quilt patterns. Now we have one, too, designed by volunteer Janet Bailey. Notice the dark green stems forming a cross to symbolize the Duke University motto Eruditio et Religio (knowledge and faith). We plan to display new quilts periodically.
Culberson Asiatic Arboretum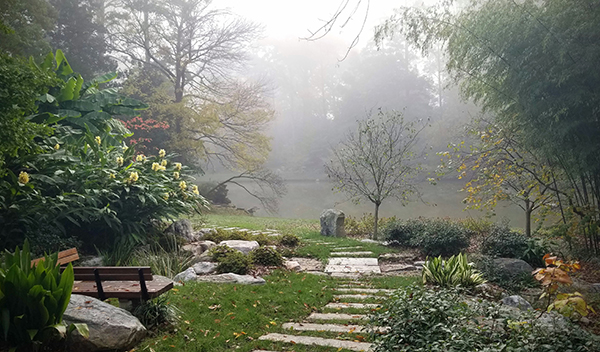 We partnered with the Central Carolina Chrysanthemum Society to host a mum exhibit in the Ruth Mary Meyer Japanese Garden this fall, after a national mum exhibit in Durham got canceled due to the pandemic.
The exhibit augmented our popular fall displays of show mums grown by horticulturist Michelle Rawlins. Fellow horticulturist Eli Feldman built a new shelter to protect these gorgeous flowers from the elements.
New stone paths create a more welcoming and polished feel in the tea garden.
Sadafumi (Sada) Uchiyama, curator and director of the International Japanese Garden Training Center at the Portland Japanese Garden, visited to share his expertise and guidance with Eli and our team, as he has over the years.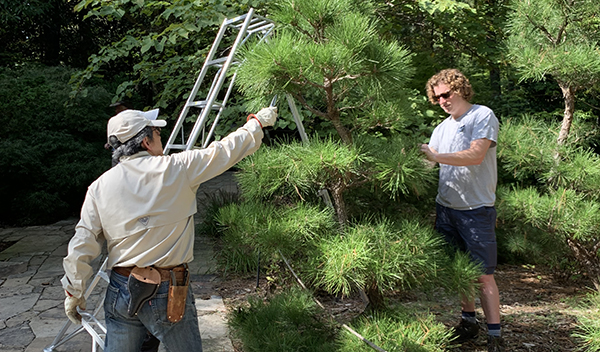 Assistant horticulturist Connor Bowlin also joined our team this year, and Sada's visit coincided nicely with Connor's first weeks here. Connor was able to learn the art of pruning and more from an esteemed master artist.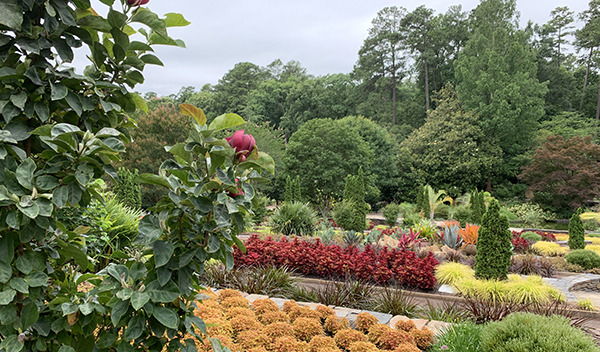 Our temporary closure gave us an opportunity to remove and refurbish the Roney Fountain, which is now back in place and looking glorious.
We also completed a redesign of the Terrace Gardens restrooms, creating a lovely paved waiting area with a wall bench.
We took a different approach to the Terrace Gardens during the fall 2020 bulb-planting season, since we did not yet know if we would be open by spring 2021, and we had no volunteers on site to assist.
But we were back in force this fall, so you can look forward to tulips and more next year.
We're also planning an iris garden adjacent to the South Lawn. Stay tuned!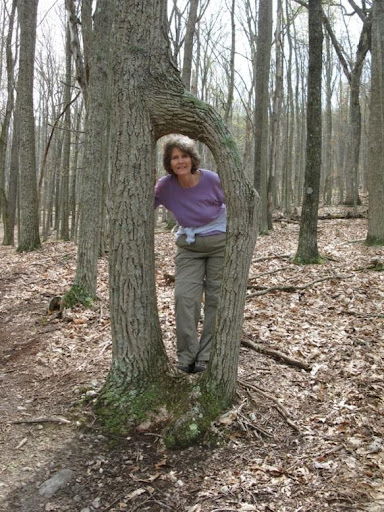 Your Gifts Make an Impact
"The mailbox is just such a good way for parents to teach their kids to be thankful, and to think about and express what coming to the garden means to them. It's also a good way for garden staff to get feedback, and maybe some cute art you might use in promoting the gardens."